Pre-Xmas 2023 Special Offers on Banners, Flags and Display Products
If you are a Not for Profit organisation or a Pre-school, School or University contact us for extra special prices. We think you are amazing!! Don't forget to ask about our bulk discounts.
Pre-Xmas 2023 - Offers on Banners and Flags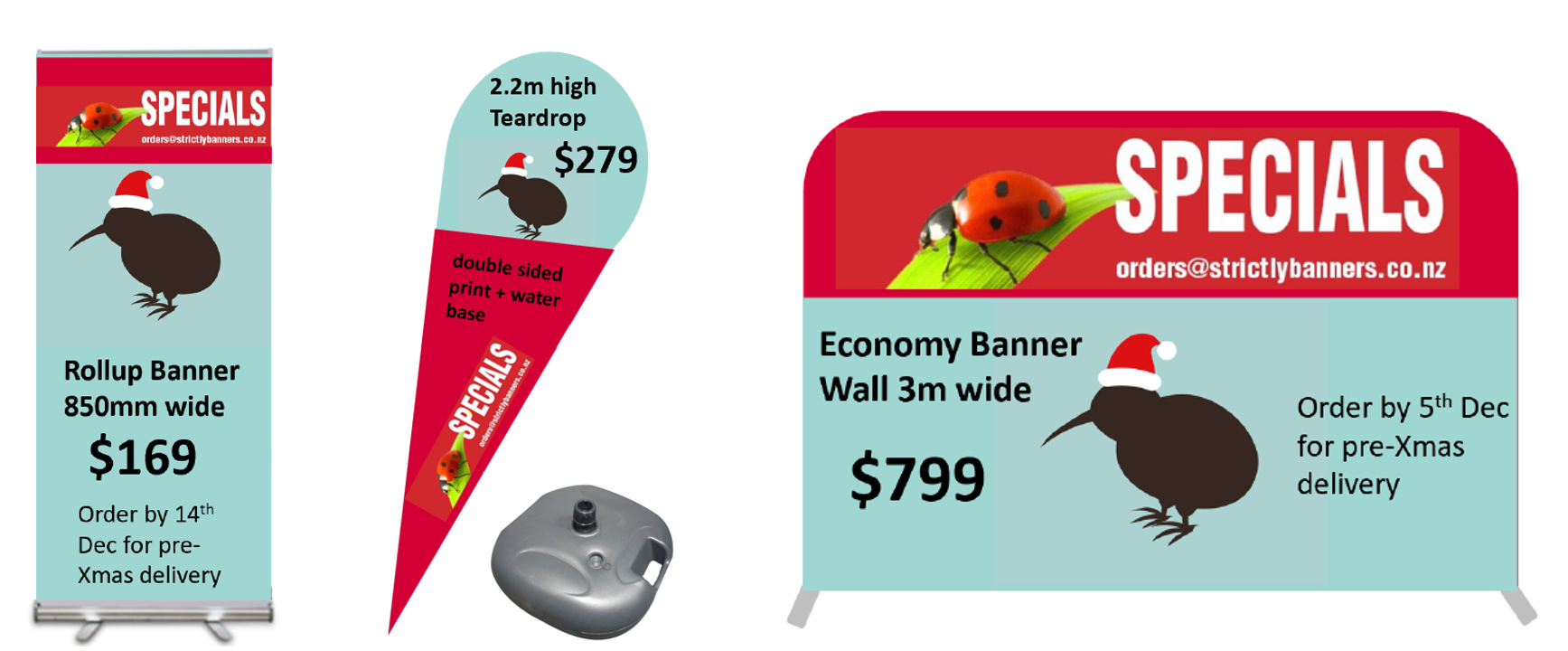 To order or for more information
email us
.
Offers are valid as follows for pre-Xmas delivery:
Rollup Banners - latest order/artwork 10.30am on 14 December
Teardrop Flags - latest order/artwork 10.30am on 12 December
Banner Walls - latest order/artwork 10.30am on 05 December
Products are supplied subject to availability
Freight and GST are additional to all orders