PVC & Outdoor Banners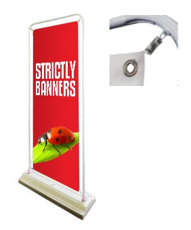 January Special $99 BUY NOW
Our Outdoor banners, with tube frame and waterbase, are the equivalent of using a rollup banner for indoor displays except they are built to resist mild outdoor weather conditions. To erect, the tube frame slots together and the corners hook into the banner eyelets to create the tension for your banner. The waterbase can be filled with either water or sand.
It's easy and inexpensive to change your banner with a new message.
At present the outdoor banner is available in 600mm wide x 1600mm high
Request a Quote
PVC banners are great for placing on buildings, across streets and on fences where you want to be noticed.  They are good quality and have welded hems on all sides to help ensure no rips occur during use.  If you need a PVC banner for indoor use, we can offer a reduced price without hemming.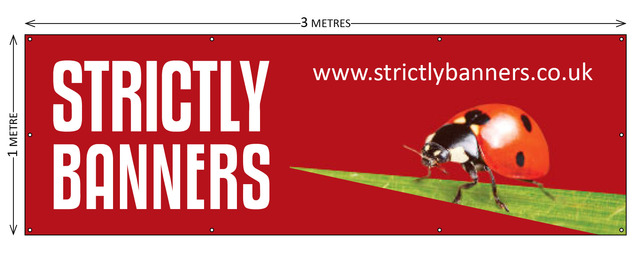 PVC Banners are available in custom sizes but our most popular sizes are:
2m wide x 0.50m high
3m wide x 1m high
5m wide x 1m high
Our banners are also supplied with eyelets but no ropes.  We find that our customers have their own preferences for type of fastening.