Brochure Holders / Literature Stands
There is no better way of stopping tradeshow or expo traffic at your stand than stylish display stands. Brochure holders are ideal for tradeshow visitors that don't wish to talk face to face or for when you are busy and can't communicate with everyone who stops by.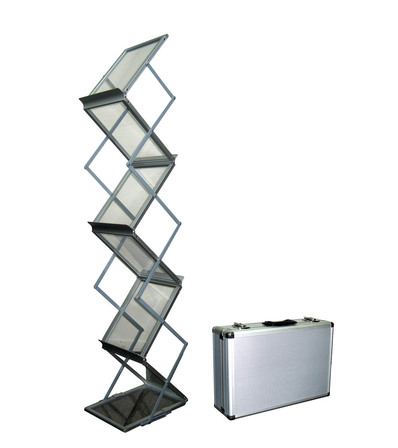 Z Fold Brochure Stand
The premium Z fold brochure stand is both stylish and functional. It offers A4 brochure display x 3 on two sides.
The stand is aluminium and has clear panels which gives it a more professional finish.
The premium Z fold brochure stand comes with a hard carry case.
Request a Quote