Roll Up Banners & Pull up Banners
Create a professional first impression with a roll up banner or pull up banner.  We offer four styles of roll up banner, standard rollup for light use, premium rollup for medium-heavy use and deluxe rollup for the ultimate in presentation. In addition we have a double sided rollup banner.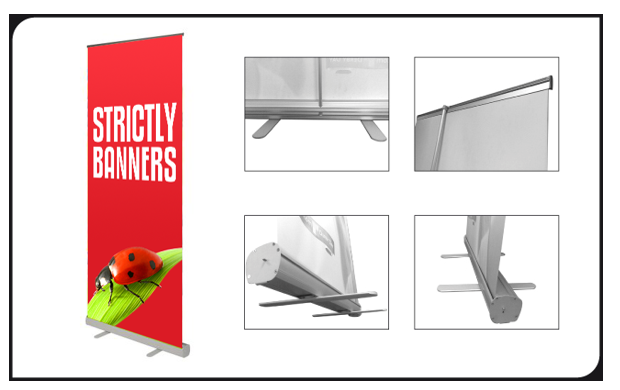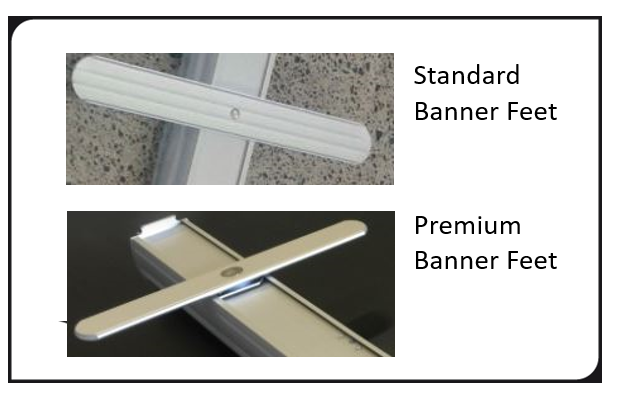 Standard Rollup Banner
The standard roll up banner is stylish and affordable. It is lightweight and therefore ideal for travelling to expos and tradeshows.  Use it occasionally or keep on permanent display.
Banner Sizes:
850mm wide x 2m high & 600mm wide x 1.6m high
Premium Rollup Banner
The premium roll up banner is both affordable and robust. This stand is designed for medium-heavy use. It has the most reliable roller mechanism of the three 'fold-out feet' options.
Banner sizes:
850mm wide x 2m high, 1m wide x 2m high & 1.2m wide x 2m high
All rollup banners are supplied with a carry bag.  Turnaround time is typically 2 - 3 days from receipt of artwork.
All banners are supplied with a carry bag.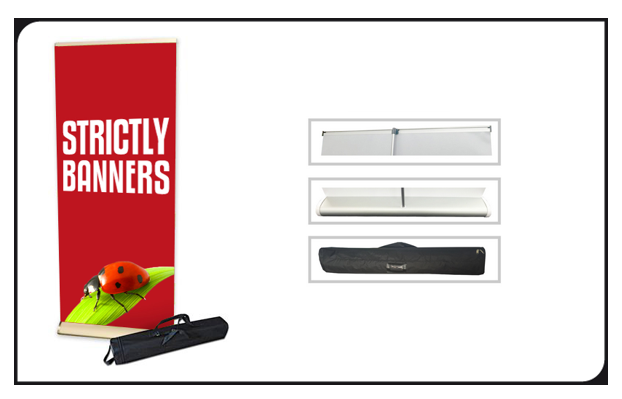 Deluxe Rollup Banner
Our deluxe roll up banner is impressive to look at and costs far less than you would imagine.  This banner style is most commonly used by larger corporates and 'not for profits' but is affordable for smaller businesses also.
The deluxe roll up banner features a stylish, solid base that is sturdy and can be safer in high traffic areas such as tradeshows.
Banner print is on good quality PVC and it is supplied with a good quality padded carry bag. Our deluxe banner is sometimes referred to as a prestige banner.
Banner size:
850mm wide x 2m high